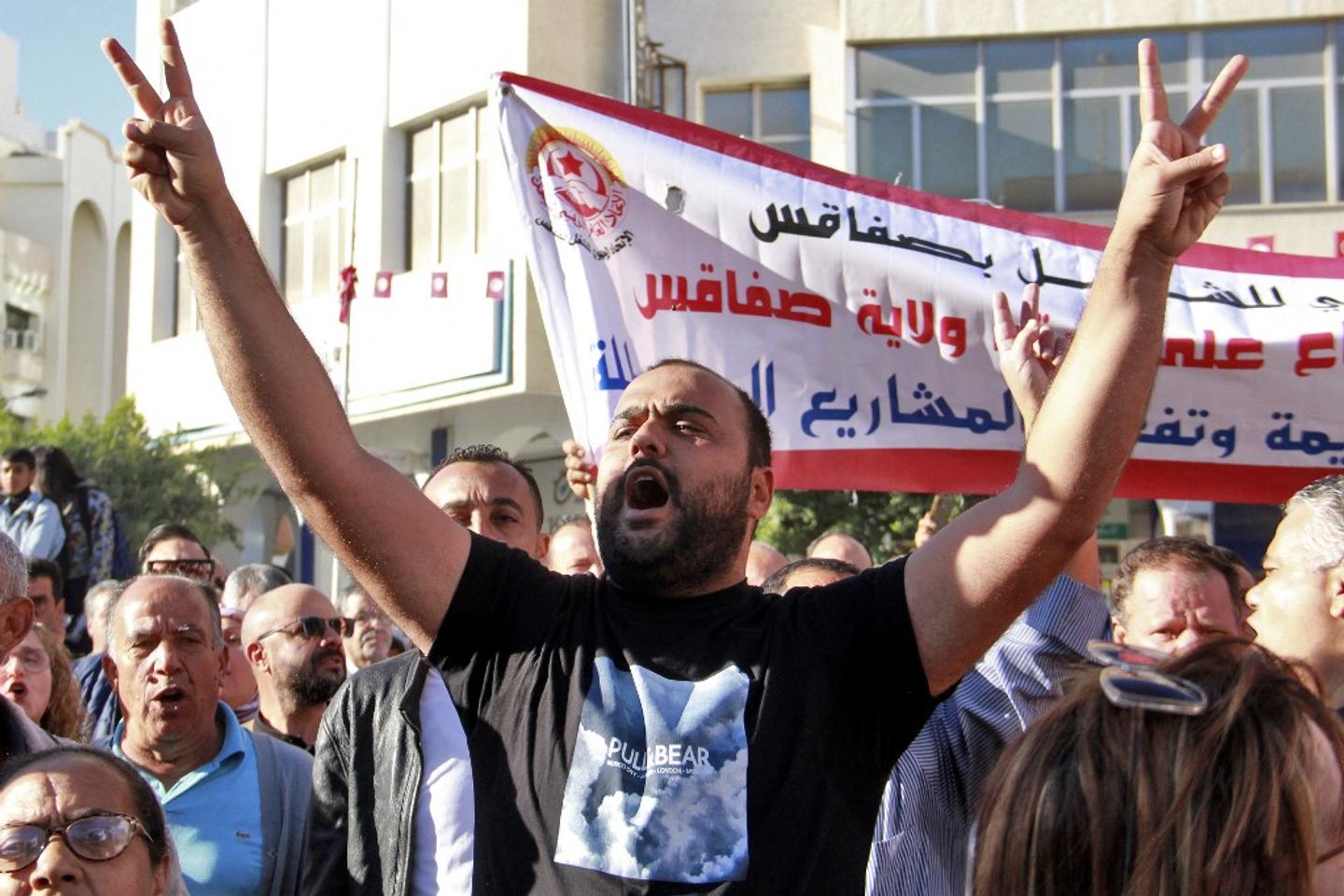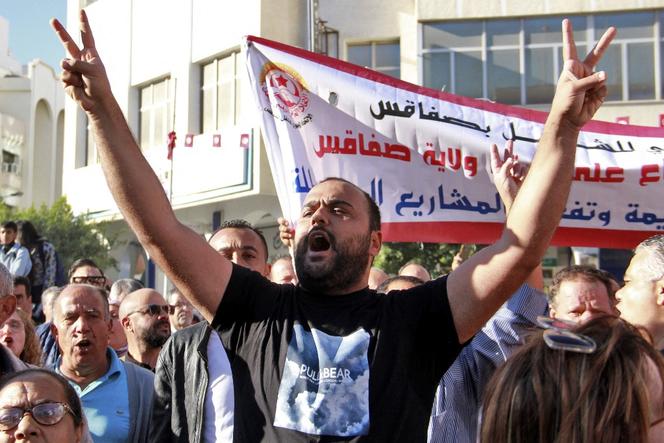 On Thursday (November 17), more than 2,000 demonstrators protested in Sfax, Tunisia's second city, against environmental degradation due to a new waste management crisis. "O Sfax, forgotten city [par les autorités]waste devours all your ways"– chanted more than a thousand protesters who gathered in front of the prefecture of Sfax (centre-east), at the call of the powerful trade union center UGTT, an AFP correspondent notes.
Read also
Waste management time bomb in Tunisia
Demonstrators, including college students and medical workers dressed in white coats, demanded the departure of the region's prefect, Fakher Fahfah, after speaking out about minimizing the effects of a landfill fire near the port. On Wednesday, he urged residents not to report the fire, promising to arrest those responsible. "It's a bit of smoke that we have to put up with and thank God because it could have been worse. Help us with your silence."he said.
Faced with numerous images on social media showing the port area covered in thick smoke, the governor even asked "close facebook in sfax"condemning the spread "false information damaging the country's economy".
A second demonstration was organized in the afternoon in front of the headquarters of the municipality in the city center at the call of the Tunisian Union of Industry, Commerce and Crafts (Utica). The demonstrators, almost as numerous as in the morning, demanded with their slogans "concrete and urgent solutions" overcome the garbage crisis in the city "choked on garbage"according to an AFP correspondent.
Protests since 2021
Sfax, the second largest city in the country with a million inhabitants and an important economic center of Tunisia, has been recording protest movements since 2021 against the garbage that has filled the streets and sidewalks and threatens the health of residents.
A year ago, in November 2021, a general strike paralyzed the city, and violence erupted during demonstrations against the landfill's reopening, which were considered overcrowded. A 35-year-old man died as a result of suffocation, according to his family, as a result of the use of tear gas by police.
Read also
Tunisian mayors protest beach pollution
Despite promises by President Qais Said to solve the problem " As soon as possible ", the situation did not improve, which prompted some residents to throw away garbage by burning it on the street. On Wednesday, Mr. Said received Environment Minister Leyla Chihaoui and ordered her "take immediate action to end" to this crisis.
In Tunisia, household waste is mostly buried either in official centers or in wild landfills. And authorities are scrambling to find new places to bury the 2.6 million tons mined each year.
In order not to miss any African news, subscribe to the newsletter "World Africa" by this link. Every Saturday at 6am, find a week of news and debate covered by the magazine's editors. "World Africa".