Some activists have built a gimmick to spoil the experience for supporters gathered in bars. An approach that wants to be "pacifist".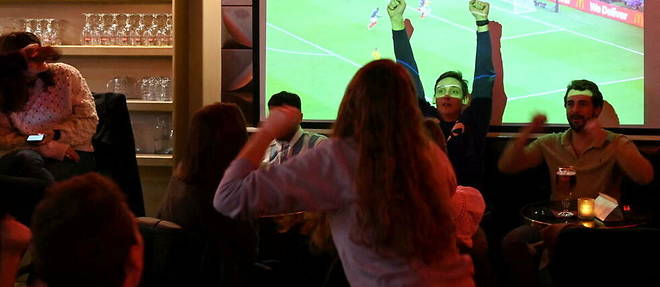 "youra form of pacifist resistance to the World Cup. Many French show their opposition to the World Cup organized since Sunday in Qatar. Raised against the breach of human rights in the country, the carbon footprint of the event or the number of victims in the construction of the stadiums, they decided to boycott the World Cup. These anti-World Cups are willing to do anything to damage the event, even if it means spoiling the show for the spectators, he recounts. The Parisian.
Using a pirated remote control, called "TV-B-Gone", they go to Parisian bars to turn off the televisions. These zappettes, which have a range of 45 meters, are designed at La Recyclerie, an anti-Mondial workshop set up by Dan Geiselhart, also a founder of the environmental Climax. "The idea is not to weigh political decisions on the fan's back, nor to annoy him. But more to give a signal, and to say that we can love football, but that we can also say that things are not going well in this World Cup ", he assures daily.
"Not very good for the guy who runs his bar"
Inside the Recyclerie, the anti-World Cup supporters who make these remote controls are not seeking mass action or imposing a boycott on others. "I think it's not very good for the guy who runs his bar, because he's not responsible for all that," says Nicolás, who wants to use this tool to turn off billboards.
READ ALSOWorld Cup 2022: the juicy FIFA contracts
"If you go out during the game, you can also go see the people and explain to them," defends Dan Geiselhart, who also thought of a second option: "We can now try to cut the pub, nobody wants to see it. For him, this pirate remote control represents "a form of resistance, but peaceful, in the World Cup."