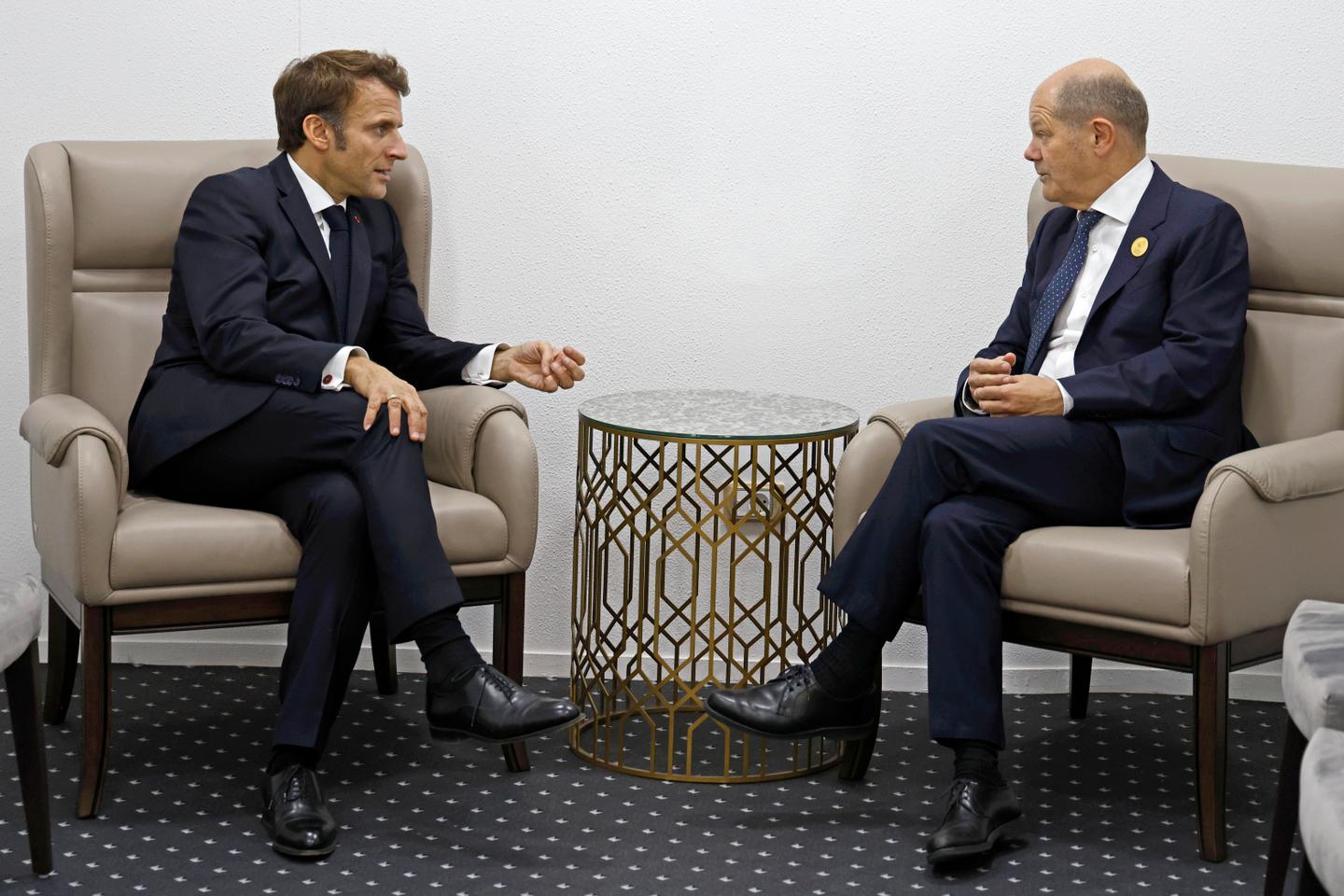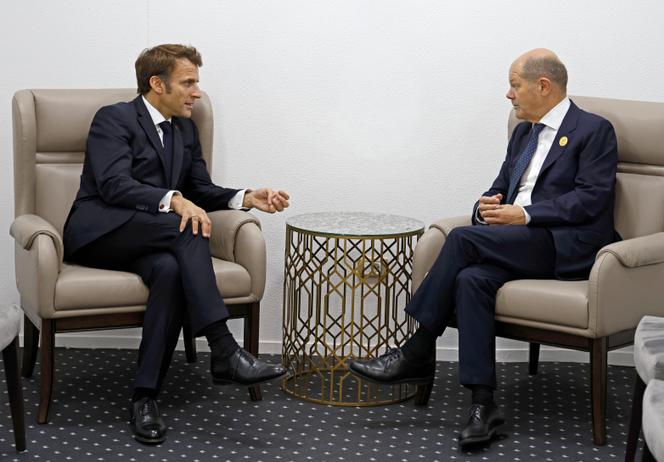 After a serious cough, the Franco-German engine is restarted. During the week, no less than four German ministers (transport, foreign affairs, economics and finance) rotated in Paris before French Prime Minister Elisabeth Born, in turn, traveled to Berlin on Friday 25 November, where she will adopted by Chancellor Olaf Scholz, then Vice-Chancellor and Economics Minister Robert Habek. The visit was preceded by the visit of Minister of Culture Rima Abdul Malak, who is present in Berlin on Thursday at the opening of the 22nde French Film Week with his German colleague Claudia Roth.
A month after the cancellation of the meeting of the Franco-German Council of Ministers, scheduled for October 26 in Fontainebleau (Seine-et-Marne), and the harsh words spoken by Emmanuel Macron in Brussels on October 20 – "Neither for Europe nor for Germany is it good that [cette dernière] isolates himself" – the desire to resume the dialogue is obvious. "Perhaps we have gone too far in showing dissent.notes the French minister. Therefore, it was urgent to work on our rapprochement, especially after the G20 summit. [des 15 et 16 novembre, à Bali, en Indonésie] who reminded us how important it is to be united at the European level and therefore primarily between the French and the Germans. »
On both sides signs of respect are numerous. On Monday in Paris, German Foreign Minister Annalene Berbock not only met her colleague Catherine Colonna for an exchange with young people at the Lycée Montaigne, but also spoke with Emmanuel Macron at Elysium. On the same day, Economy Minister Bruno Le Maire dined alone with Robert Habeck, and the next day accompanied him to a meeting with the President of France. On Thursday, he was also scheduled to have lunch with German Finance Minister Christian Lindner, who was also passing through the French capital.
"Narrow Links"
On the German side, the desire to clear up misunderstandings is obvious. At the end of September, the Élysée appreciated very little because it was not informed in advance of the 200 billion euro aid plan announced by Olaf Scholz to combat rising energy prices. To settle the dispute, Hans-Dieter Lukas, the German ambassador to France, took up the pen to provide Western France, November 19 that this plan is not "a disloyal attempt to benefit German industry"contrary to the reading that has been done about it in several European capitals, including Paris.
You have 62.38% of this article left to read. Further only for subscribers.