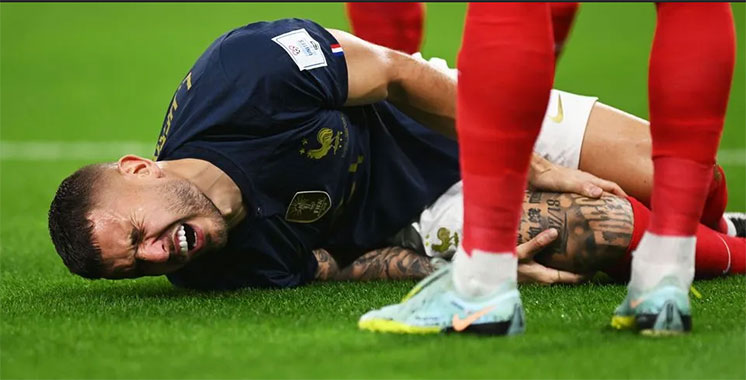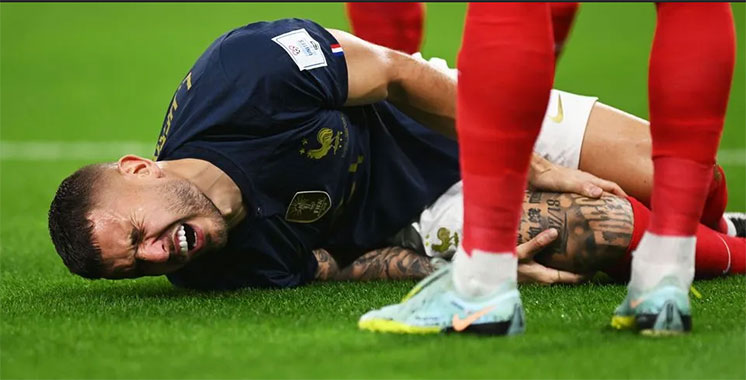 Defender Lucas Hernández, the victim of a ruptured anterior cruciate ligament in his right knee, during the first game on Tuesday night of the French team against Australia, withdrew for the remainder of the World Cup, announced Wednesday the French Football Association Federation (FFF).
The Bayern Munich defender underwent an MRI after the match against Australia (4-1) which confirmed the clinical diagnosis, namely a rupture of the anterior cruciate ligament in his right knee, indicates the FFF in a press release .
"Like the entire group, players and coaching staff, I am very sorry for Lucas. We are missing an important element. Lucas is a warrior and I have no doubt that he will do everything possible to be back in the spotlight," Blues coach Didier Deschamps was quoted as saying in the press release.
At 26, the 2018 world champion with the Blues injured his adductors on September 13 and returned to competition on November 5.
On Tuesday night he limped off the pitch ten minutes after the start of the match against Australia.
Théo, his 25-year-old brother, had his 8th selection (1 goal). And he will definitely replace him for this meeting in Qatar.
For an injury of this type, the period of unavailability is usually a minimum of six months, which most likely puts an end to your season in Germany (last matchday of the Bundesliga on May 27, German Cup final on May 3 May and the Champions League final on June 3). June 10th).
The 26-year-old Bayern Munich player cannot be replaced in Didier Deschamps' group, the Blues coach, who will have to play the remainder of the World Cup with a group of twenty-four players.