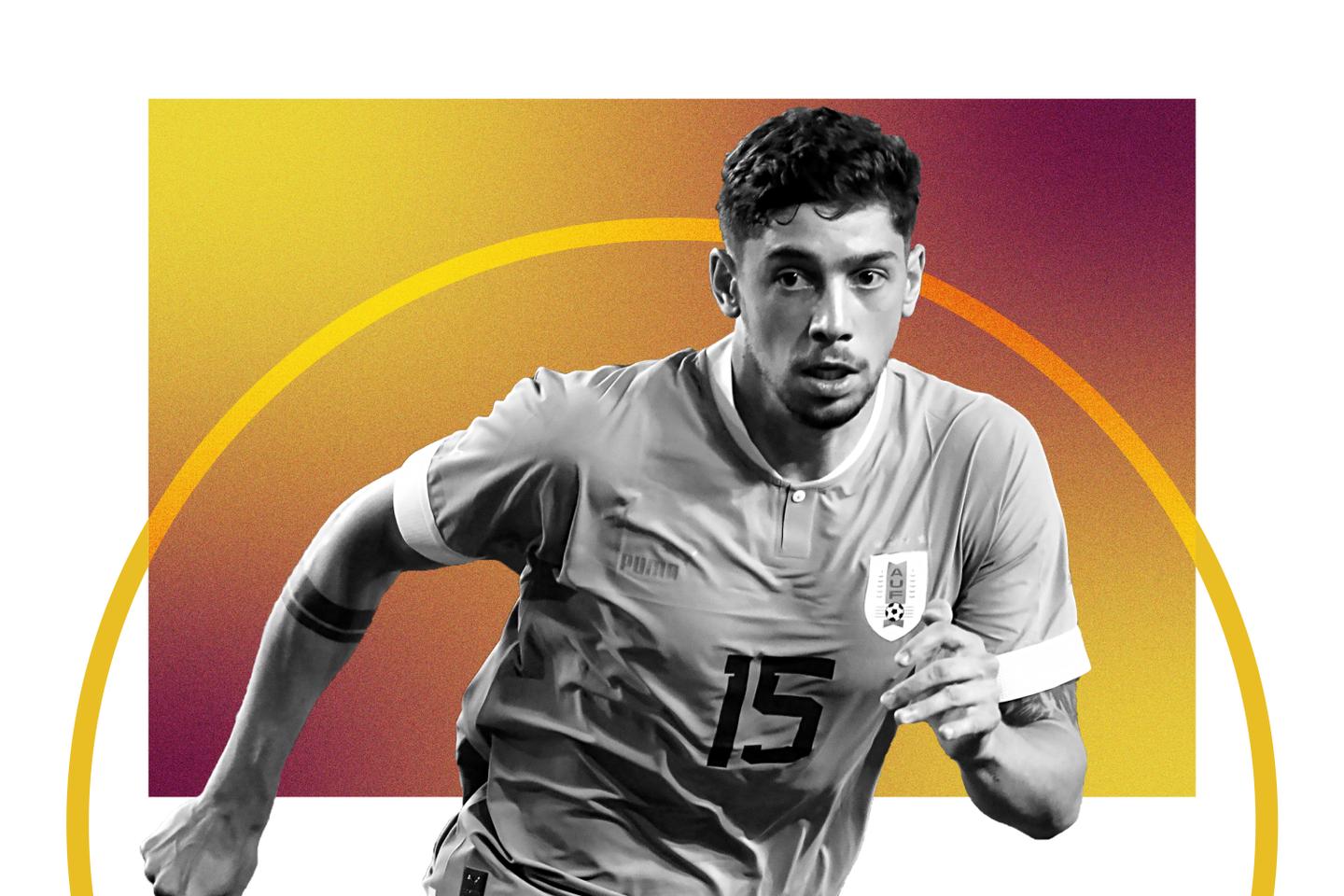 Calendar (French time) in group H
November 24: Uruguay-South Korea, at the Ciudad Educación stadium (2:00 p.m., BeIN Sports 1)
November 28: Portugal-Uruguay, at the Lusail stadium (8:00 p.m., TF1 and BeIN Sports 1)
December 2: Ghana-Uruguay, at the Al-Janoub Stadium (4:00 p.m., BeIN Sports 2)
His nickname: the light blue. A nickname that, as often happens, is explained by the color of the national shirt, sky blue.
The group of 26:
Goalkeepers: Sergio Rochet, Fernando Muslera, Sebastian Sosa.
Defenders: José Luis Rodríguez, Guillermo Varela, Ronald Araujo, José María Giménez, Sebastián Coates, Diego Godín, Martín Cáceres, Matías Viña, Mathias Olivera.
Midfielders: Matías Vecino, Rodrigo Bentancur, Federico Valverde, Lucas Torreira, Manuel Ugarte, Facundo Pellistri, Nicolás de la Cruz, Giorgian de Arrascaeta, Agustín Canobbio, Facundo Torres.
Forward: Darwin Núñez, Luis Suárez, Edinson Cavani, Maximiliano Gómez.
Better Qatar than ever: Uruguay is a regular in the final stages of the World Cup and remains forever the first winner of the competition in 1930. The 2022 edition marks its 14th participation. The Uruguayan soccer players obtained a second success, obtained in 1950, at the end of a final against the Seleçao that had become a national drama for Brazil, the "Maracanazo". Uruguay recently reached the semifinals in 2010 (eliminated by the Netherlands) and the quarterfinals in 2018 (defeated by France).
Coach: diego alonso, 47 years. Arriving on the national team bench in mid-December 2021 to replace the emblematic Óscar Tabárez, Diego Alonso knew how to straighten out a Celeste fighting in the South American classification. Nicknamed il Tornado ("the tornado"), the former striker, who notably worked for Atlético Madrid, wore Uruguay's colors eight times in his playing career. A converted coach since 2011, he dealt mainly with Latin American teams, but also more recently with David Beckham's Inter Miami. This is the first time he has led a team and participated in a World Cup.
Summary note from the Le Monde cabinet
Strengths. The very DNA of Uruguayan football, that unwavering commitment and tenacious hatred of defeat that made little country ("the small country", which has just 3.5 million inhabitants) one of the giants of Latin American soccer. As a reminder, Celeste shares with Argentina the record for Copa América victories (15) when Brazil has only nine.
Uruguay can always count on its stainless star striker Luis Suárez (35), who finds a second youth at the Club Nacional de Montevideo. Also to Edinson Cavani (also 35 years old, now a FC Valence player), who after some physical damage is specifically preparing to give his all in Qatar. In the middle, the versatile Federico Valverde has taken on an unexpected dimension within Real Madrid.
The weak points. The experienced duo sometimes needed a breather and youngster Darwin Nuñez (Liverpool FC) was supposed to represent the renaissance of attacking Celeste. But, at 23, the latter is struggling to pay the 75 million euros for his transfer to Liverpool. Defensively, another aging duo is still there: Diego Godín and Martín Cáceres. The former suffers from knee problems and the latter has played little with his new club Los Angeles Galaxy. Will the experience be enough?
Cabinet Rating (out of 5): 3
After failing in the quarter-final against France in 2018, Uruguay comes to Qatar with a good mix of experienced players (Luis Suárez, Edinson Cavani) and young talents (Rodrigo Bentancur, Federico Valverde) in their effective squad. "You have to try to be champions if possible. Why not ? We have players for that."insisted Luis Suárez on the sidelines of the friendly lost against Iran (0-1), at the end of September.
Keep an eye on it:
at 24, Federico Valverde It is already a centerpiece of Real Madrid. A versatile midfielder, who reminds his compatriot Luis Suárez of another of his teammates, the Englishman Steven Gerrard, whom he had met at club level at Liverpool. A comparison validated by Madrid coach Carlo Ancelotti: "I think Federico has everything to reach this level and go even higher. » He also demonstrated it on September 11 during a race of more than fifty meters that concluded with a superb goal against Mallorca and he received, in September, the award for the best player in LaLiga.
Proof
Imagine Arsenio… that several ancient or current celestial glories see their history linked to that of the Peñarol club. Diego Forlán, Federico Valverde and Diego Alonso have worn the colors of this Montevidean institution. But on the side of the stands the legend of the "Carboneros" was also written. Peñarol's fans are among the most ardent in the world. As proof: in the 1980s, the latter launched a collection "To Morena we all bring" to finance the return to the club of striker Fernando Morena, then at FC Valencia and valued at almost 1 million dollars. A successful operation.
If you have decided to boycott… The Uruguayan Ministry of Tourism itself recalled that his country "It's not just about football". The old town of Colonia del Sacramento, for example, two hours from the capital Montevideo, is on the UNESCO World Heritage List. Wine lovers can wander from winery to winery along the local wine routes.