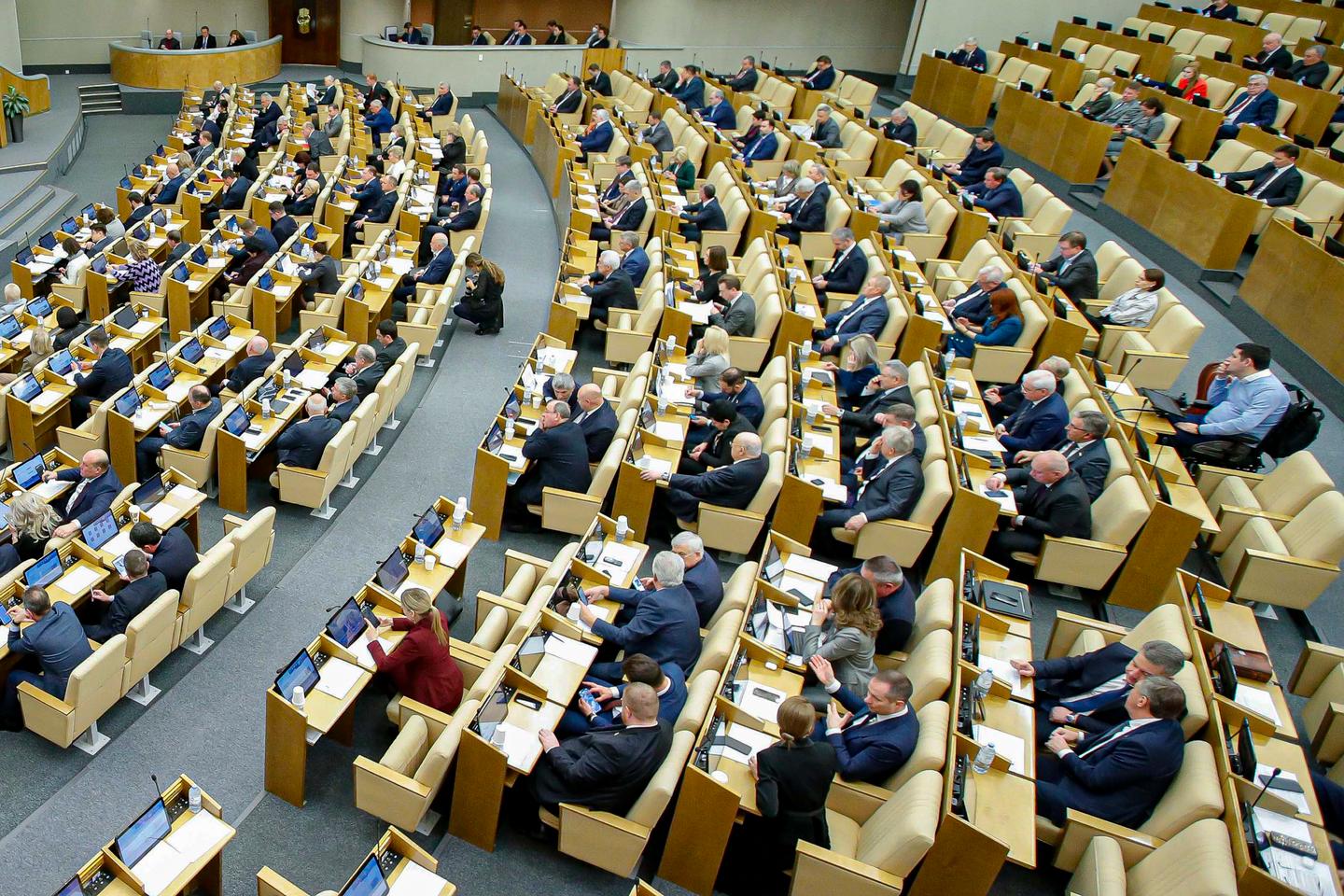 On Thursday, November 24, Russian deputies adopted amendments that significantly expand the scope of the law prohibiting "propaganda" LGBT+ (lesbian, gay, bi, trans…). This vote is a complete conservative hardening of the Kremlin that accompanies its military offensive in Ukraine.
This new law, which is an expanded version of the much-criticized 2013 text ban law "propaganda" LGBT+ with minors – now protects "propaganda of non-traditional sexual relations" for all audiences, in the media, on the Internet, in books and films. This broad scope, as well as the broad interpretation allowed by the vague concept "promotion" raise concerns about increased repression against LGBT+ communities in Russia, which already face serious discrimination.
"Promotion of non-traditional sexual relations is prohibited (…). A ban on the promotion of pedophilia and gender reassignment has also been introduced."This is stated in the statement of the speaker of the lower house of parliament (Duma) Vyacheslav Volodin. "The fines amount to 10 million rubles" (about 160,000 euros) for offenders, he added. For the text to become law, it still needs to be approved by the upper house of parliament, the Federation Council, and signed by President Vladimir Putin, which are mere formalities.
Read also
Article reserved for our subscribers

In Russia openly homophobic electoral campaign under the constitution
"We Just Exist"
In the eyes of Diliya Gafurova, head of the public organization for the protection of LGBT+ rights "Sphere", "The law is by its very nature discriminatory, this is quite obvious". She judges "alarming" The Kremlin claims that "LGBT+ is an invention of the West, the result of outside interference"believing it feeds them "brand" in society.
The adoption of the new law comes after years of suppression of LGBT+ communities, with the Kremlin portraying itself as a defender of values. "traditional" face to face with the West presented as decadent. In the context of the conflict in Ukraine, this law is also portrayed as a means " protect " Russia against the onslaught of Western countries at the level of values. This law "protect our children and the future of this country from the darkness spread by the United States and European countries. We have our own traditions and values"Volodin said on Thursday.
Read also
Article reserved for our subscribers

Gender war declared in Eastern Europe
Activist Dilya Gafurova urges the Russian authorities not to use the LGBT+ community as "an instrument of ideological confrontation". "We just exist, and there is nothing wrong with us and nothing that needs to be embellished"she notes. "We cannot be deprived of our voice. »
Last month, UN High Commissioner for Human Rights Volker Türk ruled "deep" Regarding the tightening of the law on LGBT+ in Russia after the Duma voted on the text in the first reading. The LGBT Network, the main Russian public organization for the protection of sexual minorities, for its part, condemned October 18 in this law "a new attempt to discriminate and insult the dignity of the LGBT community".
Read also:
Article reserved for our subscribers

In Russia, companies demonstrating their progress have been targeted by ultra-conservatives