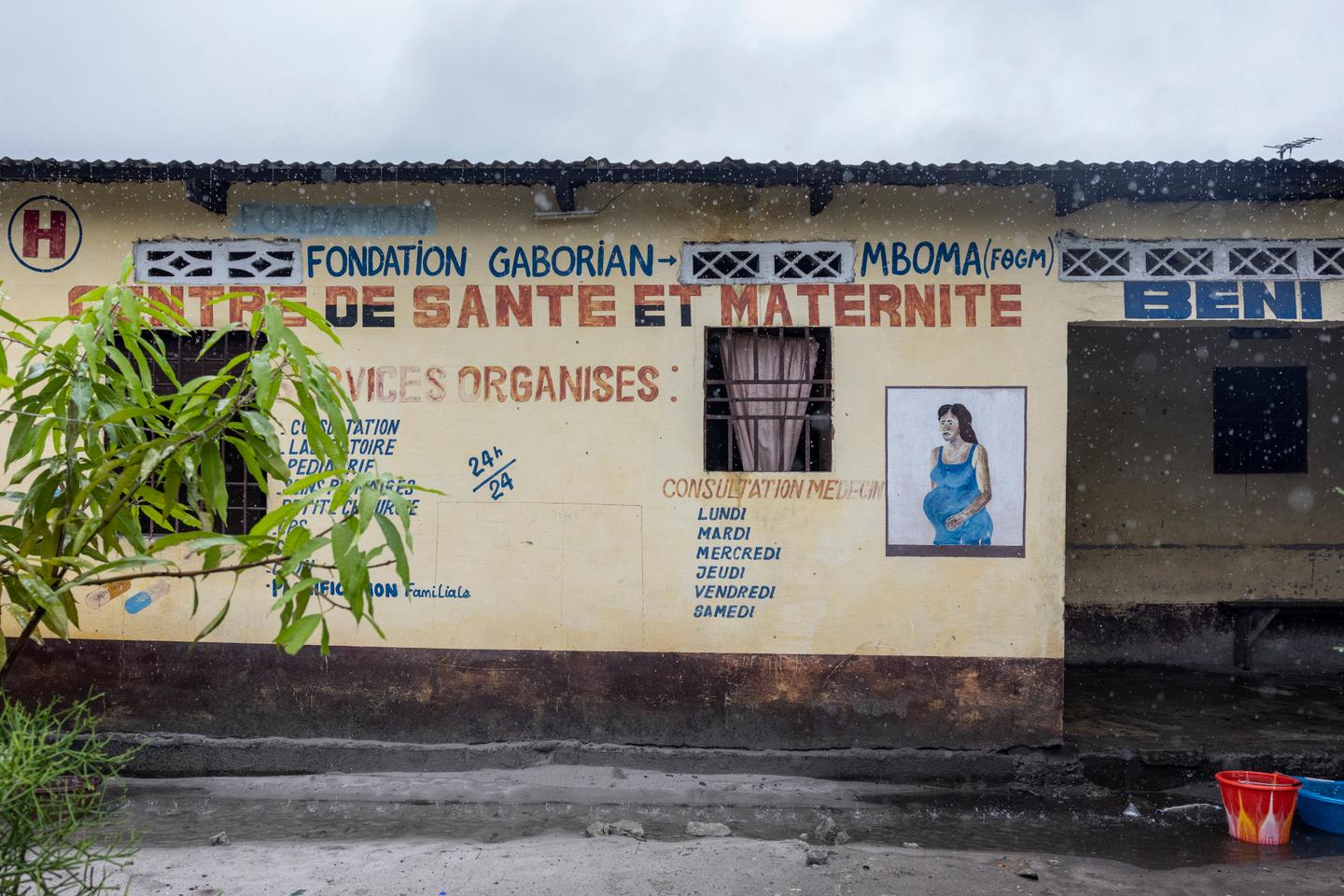 In order not to miss any African news, subscribe to the newsletter "World Africa" by this link. Every Saturday at 6am, find a week of news and debate covered by the magazine's editors. "World Africa".
In front of the door of the Bénédiction maternity hospital, baby trays are placed to collect raindrops. This small private medical facility, located in the Mpasa district of northeastern Kinshasa, does not have running water. The roof is sheet metal, the walls are blackened concrete, and the gyno table is an old metal structure covered in brown plastic.
Nearby, behind a closed door, three women sit on beds with babies in a cramped room. These babies are between two weeks old and one month old, and they only know these four walls: their mothers are kept there against their will because they cannot pay the costs of childbirth.
"It's like serving a sentence" breath Pascaline Ngusu in a whisper. The 20-year-old woman gave birth to her first child three weeks early and owes the maternity hospital about 40 euros. "My father left me as soon as he found out that I was pregnant. I then argued with my family because of this. I don't have financial support." she explains. To feed herself, she depends on what the staff wants to give her. And refuses to name her child before returning home.
"These women are prisoners"
Lying on the bed next to her, Rebecca Matsonga decided to name her two-week-old son Hope. " I want my freedom back so that I can take care of my other children at home. My husband is disabled so he can't take care of it while I'm incarcerated here." she let go.
The nurses assigned to look after the captives seem to be equally concerned about the situation. However, they assure that such practice is inevitable: "We cannot let them go with children, because, unfortunately, we cannot lead motherhood at a loss," one of them explains, lowering her eyes. The stated goal is to give relatives of young mothers time to raise money.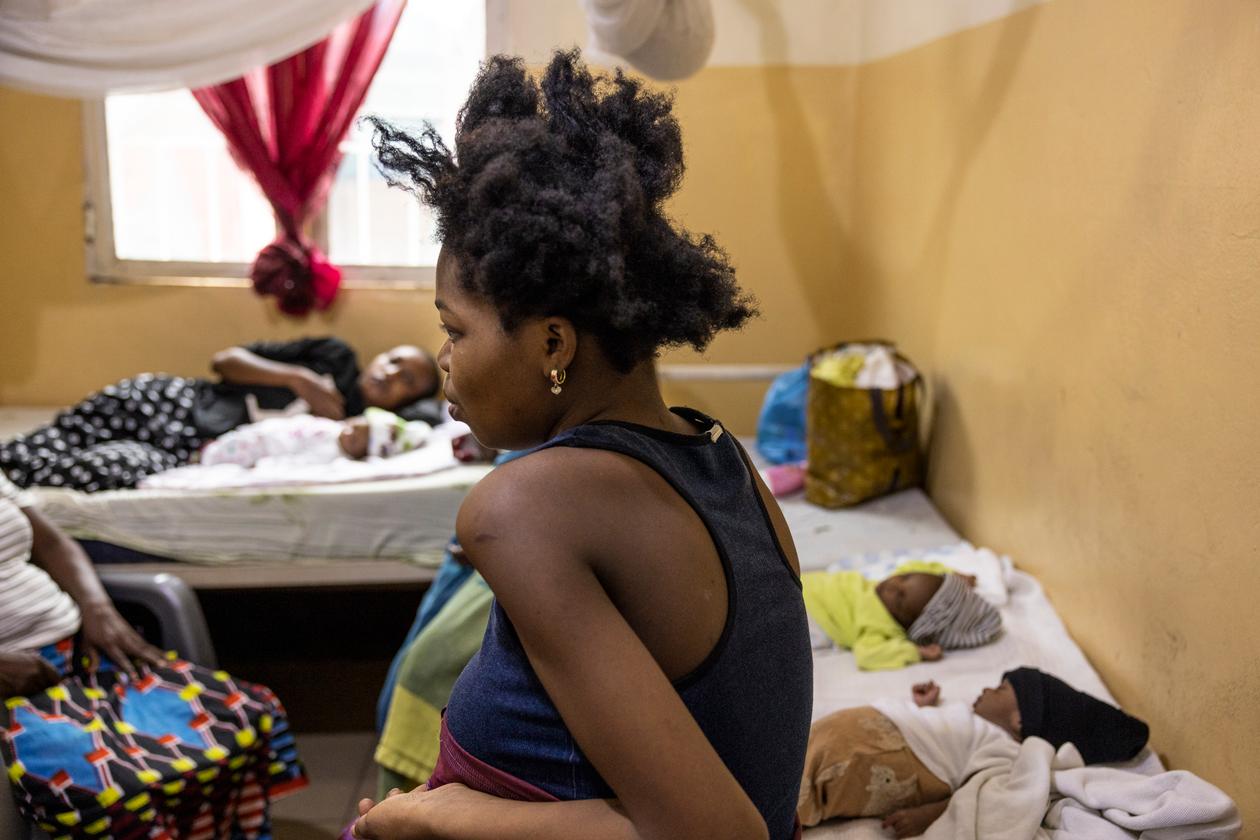 On this day, the bills are finally paid by the Grace World Foundation, a private organization that has been campaigning for free births in the DRC since 2017 and has freed thousands of Congolese women detained across the country. "These women are prisoners and sometimes suffer medical abuse. They find themselves abandoned by their husbands when they don't want to pay their debts.", promoted by Grace Mbongi, director, to explain her commitment.
In the DRC, the cost of childbirth varies according to healthcare structures, both public and private. In the cheapest case, an uncomplicated birth costs between $10 and $20, and a caesarean section costs $150. In most cases, prices are set on a fee-for-service basis: families therefore have to pay for medical interventions, equipment, and drugs used in a country where 64% of the population, or nearly 60 million people, live on less than $2 a day. .
500 to 700 deaths per 100,000 births
Not for long ? President Felix Tshisekedi promised the creation of the Universal Health Insurance (WHO), with a strategic plan presented in December 2021. The first should be free maternity and childbirth care, announced by the head of state during a speech in June. act. According to Timothy Lungang Mukendi, deputy director general of the regulator Universal Health Insurance, today 9 out of 35 health zones in the Congolese capital are already using it. The program is currently funded by a World Bank loan to the Government of the Congo.
Read our series
Health in Africa: women and children first!
The health of pregnant women is in an emergency, with the latest estimates of 500 to 700 deaths per 100,000 births, the country has one of the highest maternal mortality rates in the world. Unsafe abortions are a big contributor to this figure, as are many "early, unwanted or too close pregnancy due to low prevalence of contraceptives and poor quality of care", according to a government report. Due to poor road conditions and high transport costs, women often give birth in maternity hospitals closest to their homes, sometimes in unsanitary makeshift facilities, instead of going to a better equipped medical center with well-trained staff.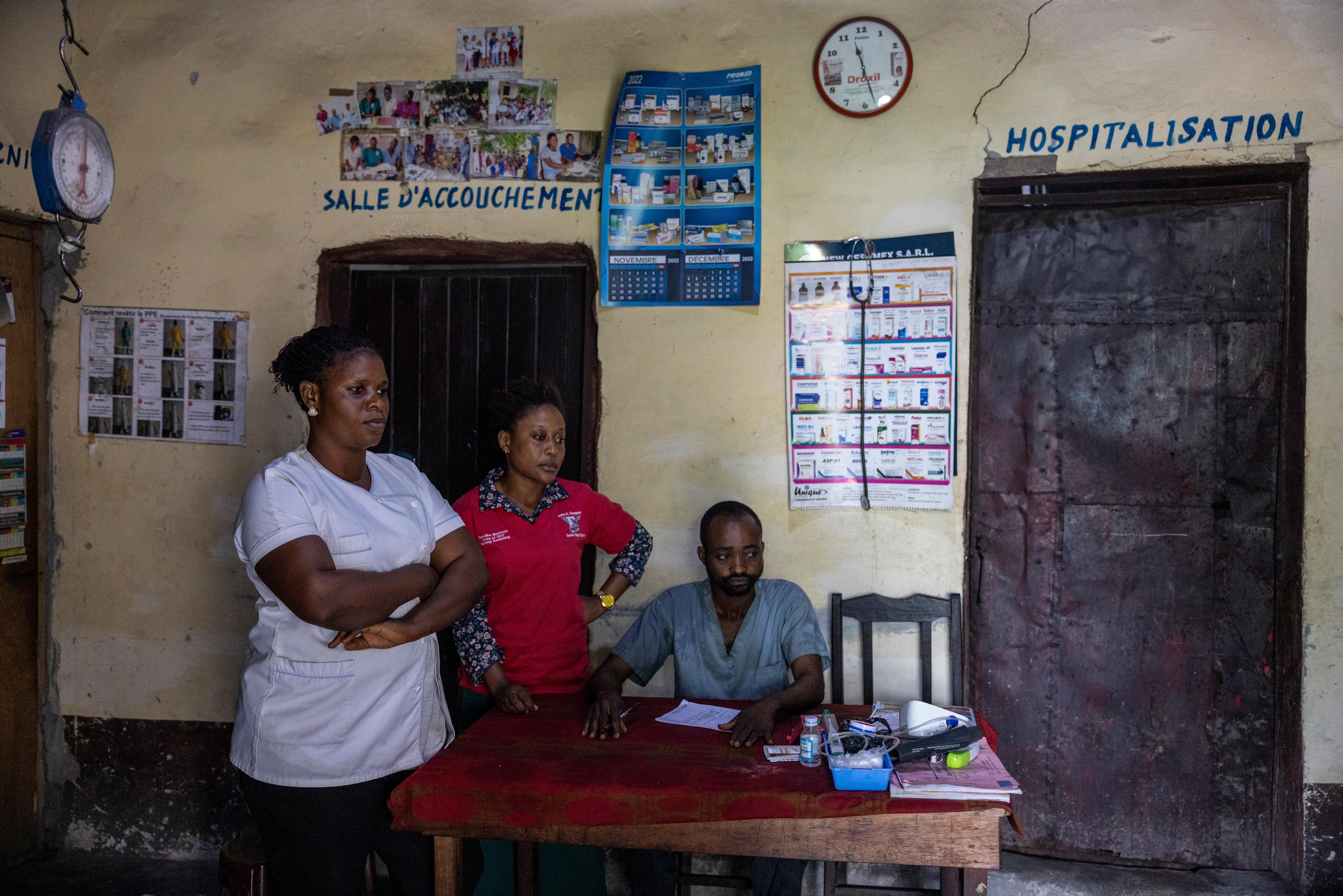 This is the case in Mpasa. The Familia Medical Center, located just off National Road 1, is already offering free treatment and deliveries are increasing regularly. But a few sandy lanes away is a small private maternity hospital that houses six women held up for unpaid bills.
"This is a bit remote area. We opened to provide a minimum of care for the residents," says George Dwaba, general practitioner. "There are many women kept here. After two or three months, if the families did not have time to collect the money, they are released. he explains without blinking. The delivery room here is Spartan and does not exceed 5 m2.2. " We lack equipment, beds and space. We don't have a resuscitator. But we do everything so that mothers live "he adds.
"Most of our patients arrive beggars"
Often there is no monitoring of pregnancy, which increases the risk of complications and therefore the cost of the bills. "I did prenatal consultations, but I didn't do an ultrasound because it was too expensive," explains Ngasia Mubenga, a frail, big-eyed girl who is breastfeeding one of her two boys. She only found out she was carrying twins when they were born. "It seemed to me that there were many movements in my stomach, but I did not know that I had two children. This was a surprise". she assures.
After a difficult caesarean section, she owes the maternity hospital 700,000 Congolese francs, or about 330 euros. This is more than three times the monthly salary of her husband, a security guard. " We looked everywhere for money: we asked our cousins ​​and sisters, and my mother even went to ask for a bank loan. But nothing happened." she regrets.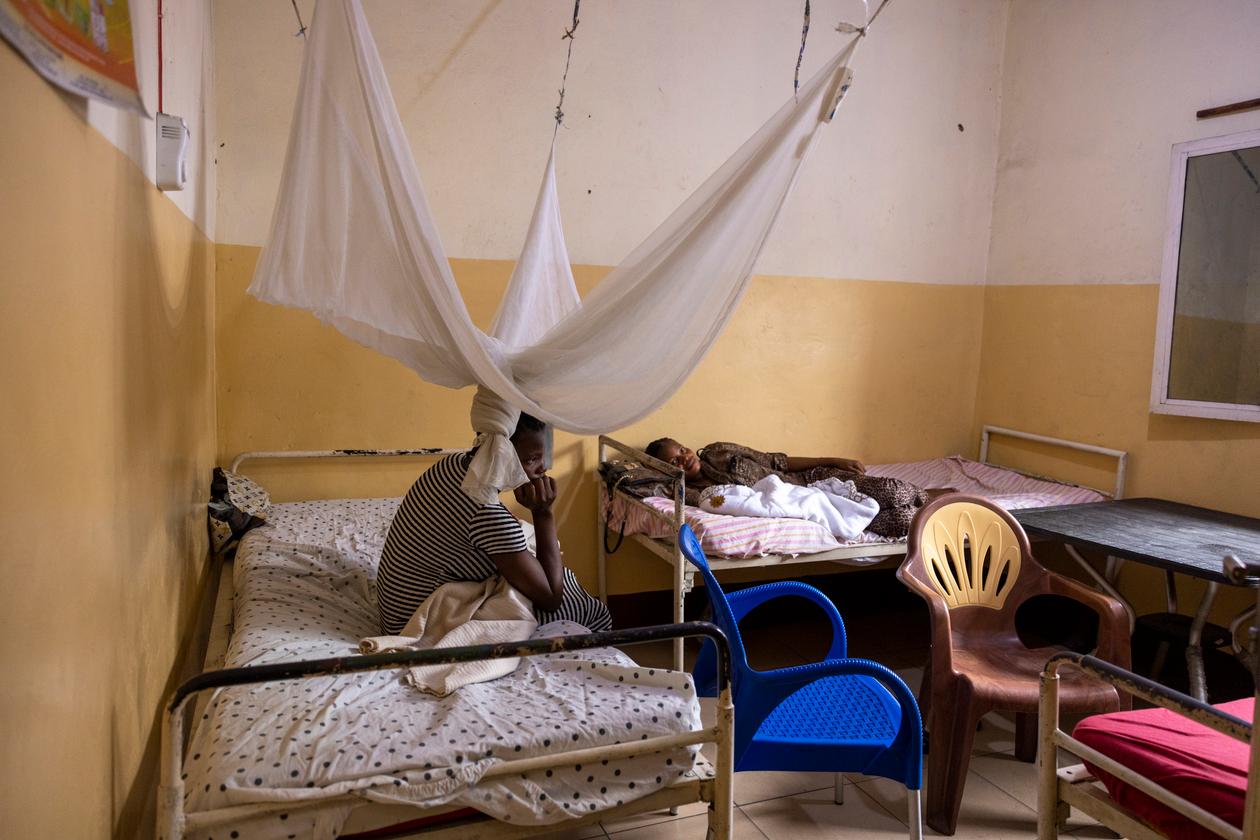 "Most of our patients arrive without a livelihood." confirmed by a doctor in the obstetric department of a large public hospital in Kinshasa. "We accept women in labor without knowing if there were liver tests, HIV tests, without knowing if there are malformations, without knowing anything about the baby inside. Therefore, we must move forward based solely on clinical signs." he explains, denouncing the ridiculous salary that keeps him consulting in the private sector at the same time.
Due to the lack of funding and poor budget execution, the problems associated with the implementation of UHC are enormous. According to UNICEF, health care spending in the DRC today is largely financed by households and external partners, with the state covering only 13% of family health spending.