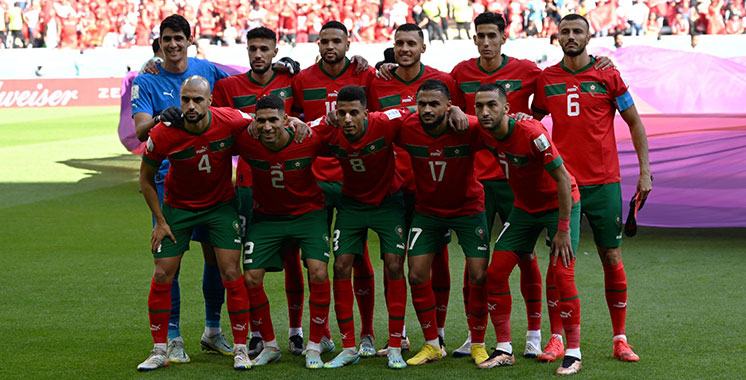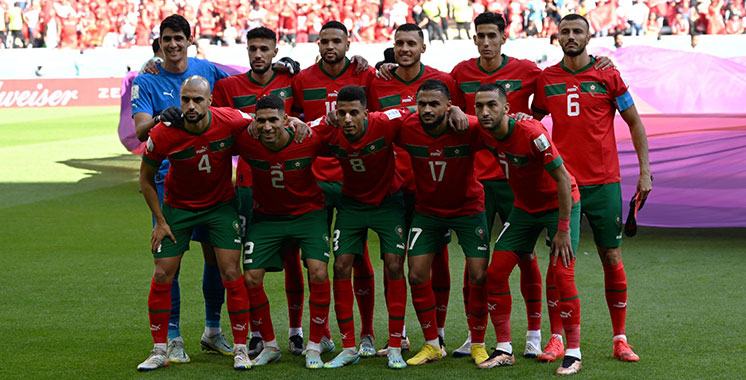 Placed in Group F of the Qatar 2022 World Cup, Morocco enter the competition with confidence, thanks to their recent convincing performances, while Belgium, who have long reigned in the FIFA world rankings, will try to restore their image tarnished by poor performance.
The Moroccan team does indeed have players who shine with their teams in the main championships. Achraf Hakimi, Hakim Ziyech, Sofiane Boufal, Noussair Mazraoui, Abderrazak Hamed-Allah, are names that shake up rival defences, revealed by the national coach, Walid Regragui, who can boast of having them available during this competition, given their talent and experience .
Recently appointed to the bench for the Atlas Lions with less than 100 days to go before the World Cup, Regragui left his mark on the national team, particularly during the friendlies to prepare for the World Cup against Chile (2-0) and Paraguay (0 -0), where the national elements showed tactical discipline and game dynamics.
His style was felt even more when he managed to force the finalist of the last edition of the World Cup, Croatia, to distribute the points of the match. The future rival of the selection is a proverbial performance. Despite being beaten in a friendly by Egypt, Belgium laboriously negotiated their first outing against Canada to pick up three valuable points and take top spot in Group F on their own.
The Red Devils will try to come back strong after disappointing performances and a relegation to 2nd place in the FIFA ranking behind Brazil, a second place that Belgium has not abandoned since March 2022. Although the selection of the flat country has shown a dull face during their outings competitive last year with an elimination in the quarterfinals of the last European Championship against Italy (1-2) and the UEFA Nations League against France (2-3), it can count on its pillars, such as goalkeeper Thibaut Courtois, striker Romelu Lukaku and Eden Hazard, as well as midfielder Kevin De Bruyne. The latter spoke about his team's upcoming match against Morocco, saying that "our next match will probably be more difficult than Canada's. It was important for us to win all three points today, but it is clear that we will have to redouble our efforts against Morocco". Evolving in a strong group, the Moroccan team will have a lot of work ahead of them, but they have all the ingredients to cause a sensation in this World Cup. The clash against Belgium scheduled for this Sunday from 2:00 p.m. is of capital and decisive importance. Walid Regragui certainly has a case to make, but still he will have to avoid the many technical wastes that affected the game during the match against Croatia.