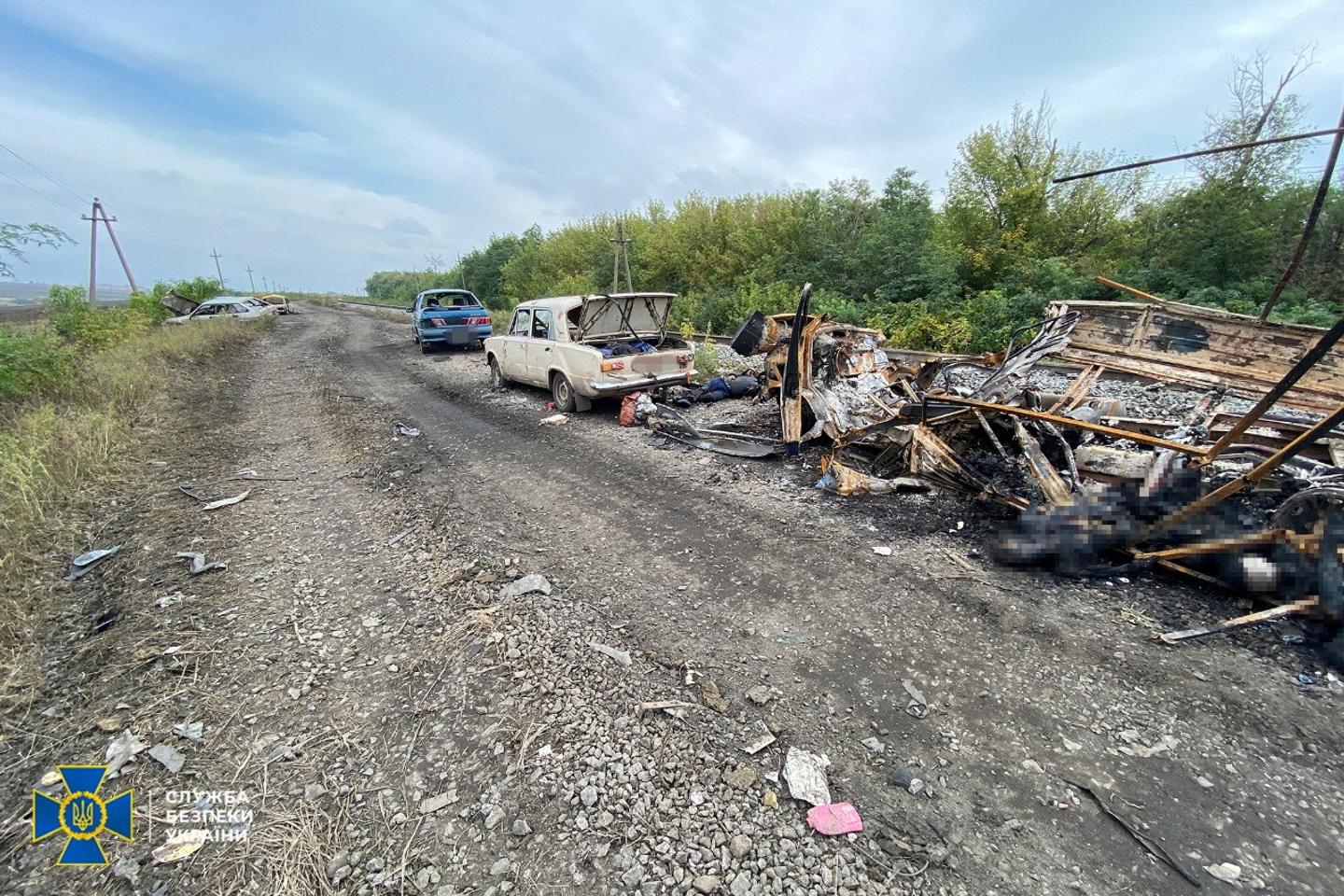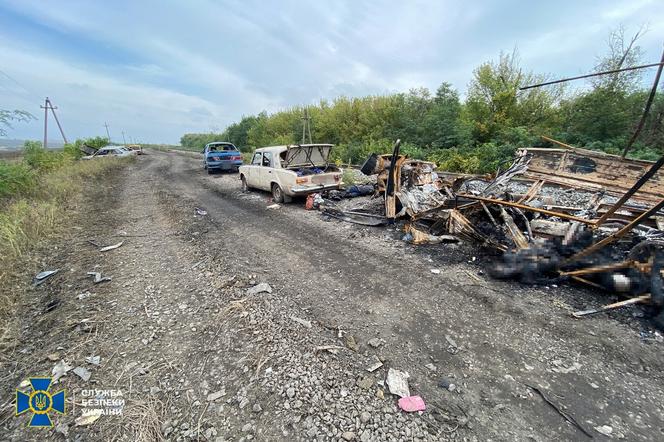 Ukrainian forces have made a new eerie discovery in Kharkiv Oblast (northeast), where they continue to push back their Russian enemy. At least 20 civilians were found shot to death in their car near Kupyansk, regional governor Oleg Sinegubov said on Telegram on Saturday. According to him, "occupiers [l'armée russe] attacked these civilians who were trying to escape the shelling". "Cruelty that has no excuse"he condemned. According to Mr. Sinegubov, "The police and specialists went to the scene" as well as "An investigation is underway".
On Friday, an Agence France-Presse team saw at least eleven bodies of civilians killed in the same way on a road abandoned by the Russians during their withdrawal from the region last week. The car convoy seen by AFP on Friday was right on the road leading out of the village of Kirillovka, 70 kilometers east of Kharkiv, when it was fired upon. At the scene, the bodies were still inside or next to six vehicles. The minibus completely burned down, four bodies lay on the seats, one of which turned out to be a child.
Our broadcast:
The Ukrainian army said it had "surrounded" several thousand Russian soldiers around the strategic city of Liman.
The site where a dozen civilians were found is at a site where fighting between Ukrainians and Russians has recently taken place, Kyiv forces have waged a major counter-offensive in the area. Faced with significant military difficulties, the Russian soldiers retreated further east across the Oskill River, but the Ukrainians have since succeeded in forcing it, which was a major success for Kyiv, whose army surrounded the Liman cauldron.
A pro-Russian separatist official, for his part, accused the Ukrainian army from Moscow on Thursday of shelling a convoy of civilians in the Kharkiv region that killed 30 people, but did not provide further details. From the very beginning of the invasion, Kyiv condemned the abuses by the occupying troops, and Russia systematically denied these accusations.
Read also:
Article reserved for our subscribers

In the ruins of Izium, a liberated and tortured Ukrainian city