Pandemic-related disruptions caused 25 million boys and girls to miss their first dose of the measles vaccine last year, while another 14.7 million missed their second dose.
The record decline in measles vaccination coverage is a significant setback in global progress to fight the disease.
The pandemic paradox
"The paradox of this pandemic is that while a vaccine against COVID-19 is being developed in record time and being used largest vaccination campaign in historyroutine immunization programs have been severely disrupted, and millions of children have missed life-saving vaccinations against deadly diseases like measles," said Tedros Adhanom Ghebreyesus, WHO Director-General.
"Getting the immunization program back on track is very critical. Behind every statistic in this report is a child who is at risk for a preventable disease," he added.
Globally, there are an estimated nine million cases of measles in 2021, and 128,000 deaths.
Twenty-two countries experienced major and disruptive outbreaks, some of which have continued into the year.
Imminent threats everywhere
Declining vaccine coverage, weakening measles surveillance, and continued interruptions and delays in immunization due to the pandemic, have made measles an imminent threat in every region of the world.
The situation is dire, the report says, because measles is one of the most contagious human viruses, although it is almost entirely preventable through vaccination.
Coverage of 95 percent or more of the two vaccine doses is needed to create herd immunity that will protect the public.
However, global coverage rates are at their lowest since 2008, although they vary by country.
Currently, only 81 percent of children receive the first dose of the measles vaccine, and 71 percent get the second dose.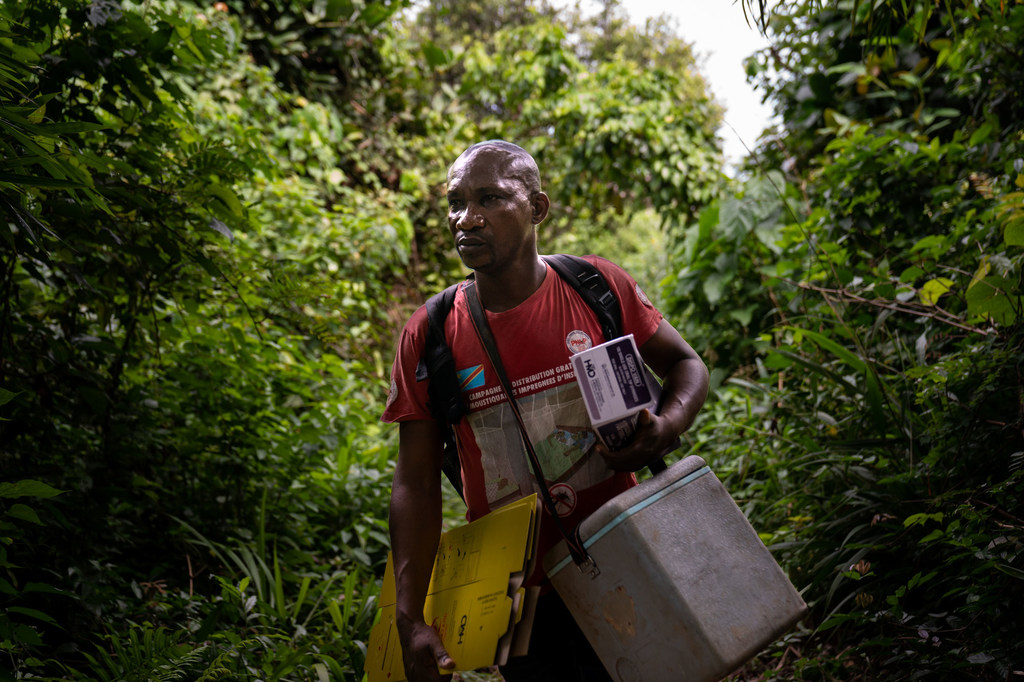 Identify at-risk communities
The report warns that measles anywhere is a threat everywhere, as the virus can quickly spread throughout communities and across borders.
In addition, none of WHO's six regions worldwide have achieved or maintained measles elimination.
"The record number of children who are under-immunized and susceptible to measles shows deep damage immunization systems have withstood the COVID-19 pandemic," said Dr Rochelle P. Walensky, Director of the CDC.
"Measles outbreaks represent a weakness in immunization programmes, but public health officials can use the outbreak response to identify at-risk communities, understand the causes of undervaccination, and help deliver locally tailored solutions to ensure vaccinations are available to all."
Action and investment
The report urges public health officials to accelerate and strengthen current vaccination efforts.
Coordinated action by all partners, and at all levels – global, regional, national and local – is needed to prioritize efforts in that direction find and immunize all unprotected children.
Investment in a strong surveillance system is also needed to mitigate outbreak risks.