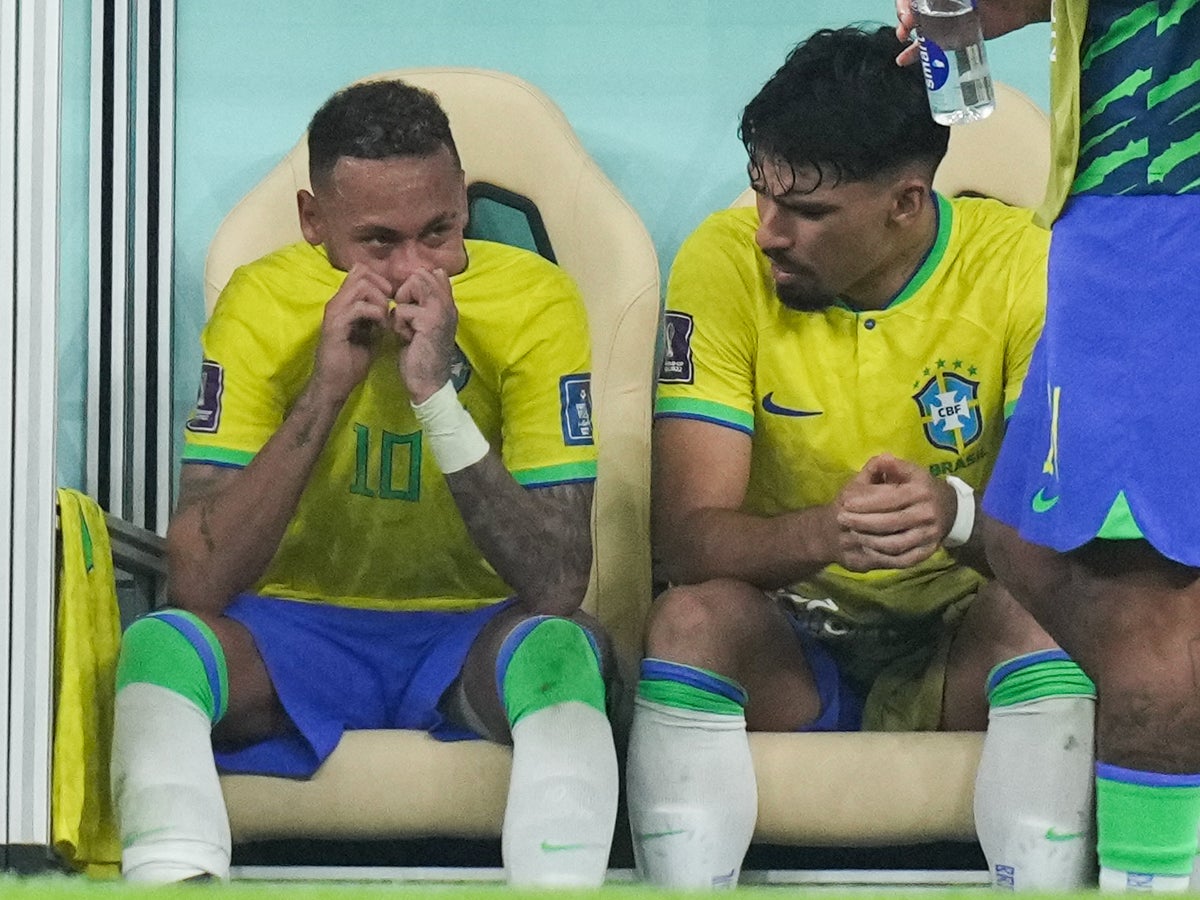 Neymar wept on the Brazil bench because of the ankle injury he sustained in the win over Serbia at the World Cup.
The PSG star appeared to have picked up the injury when he was tackled on a counter-attack in the second half of the 2-0 win at the Stadio Lusail.
He continued to play before being sent off in the 79th minute before being iced up on his ankle and looking desperate as team staff tackled him.
Asked why he had not made the decision earlier, coach Tite said: "I didn't see Neymar injured. The capacity that he has to overcome it, it blew me away. I only see it now when I watch the video."
Team doctor Rodrigo Lasmar has been very cautious with the prognosis after the game showing "trauma" to the ankle but they may need to wait 24 to 48 hours to make a full assessment.
Tite, however, remains passionate about his star man. "We are sure that Neymar will continue to play in the World Cup," he added.
Defender Danilo also has an ankle problem, limping in the last minutes.
The five-time winners next face Switzerland on Monday.
Two goals from Richarlison were enough to secure all three points on Thursday night and join the top of a fledgling group with Switzerland who beat Cameroon earlier in the day.