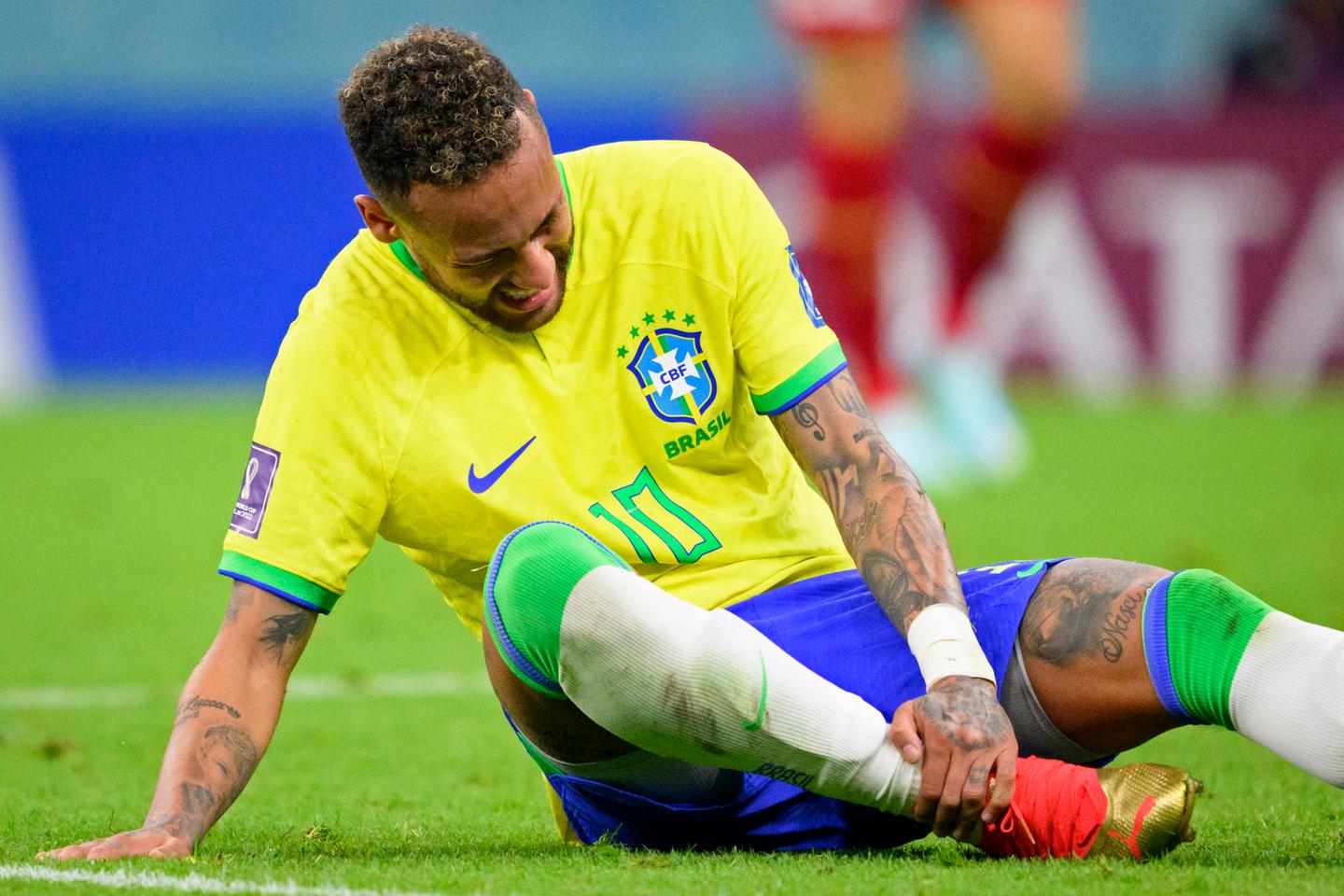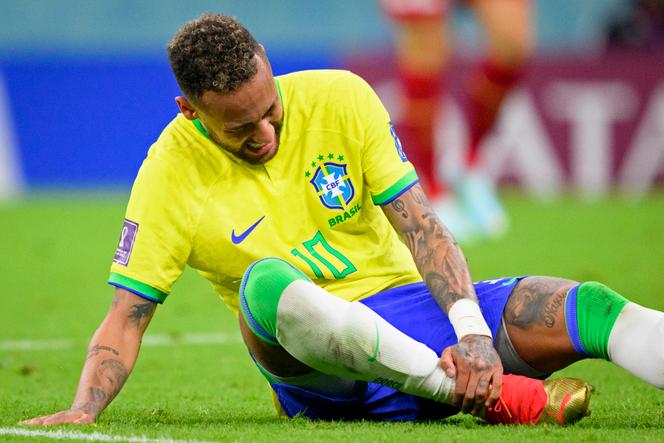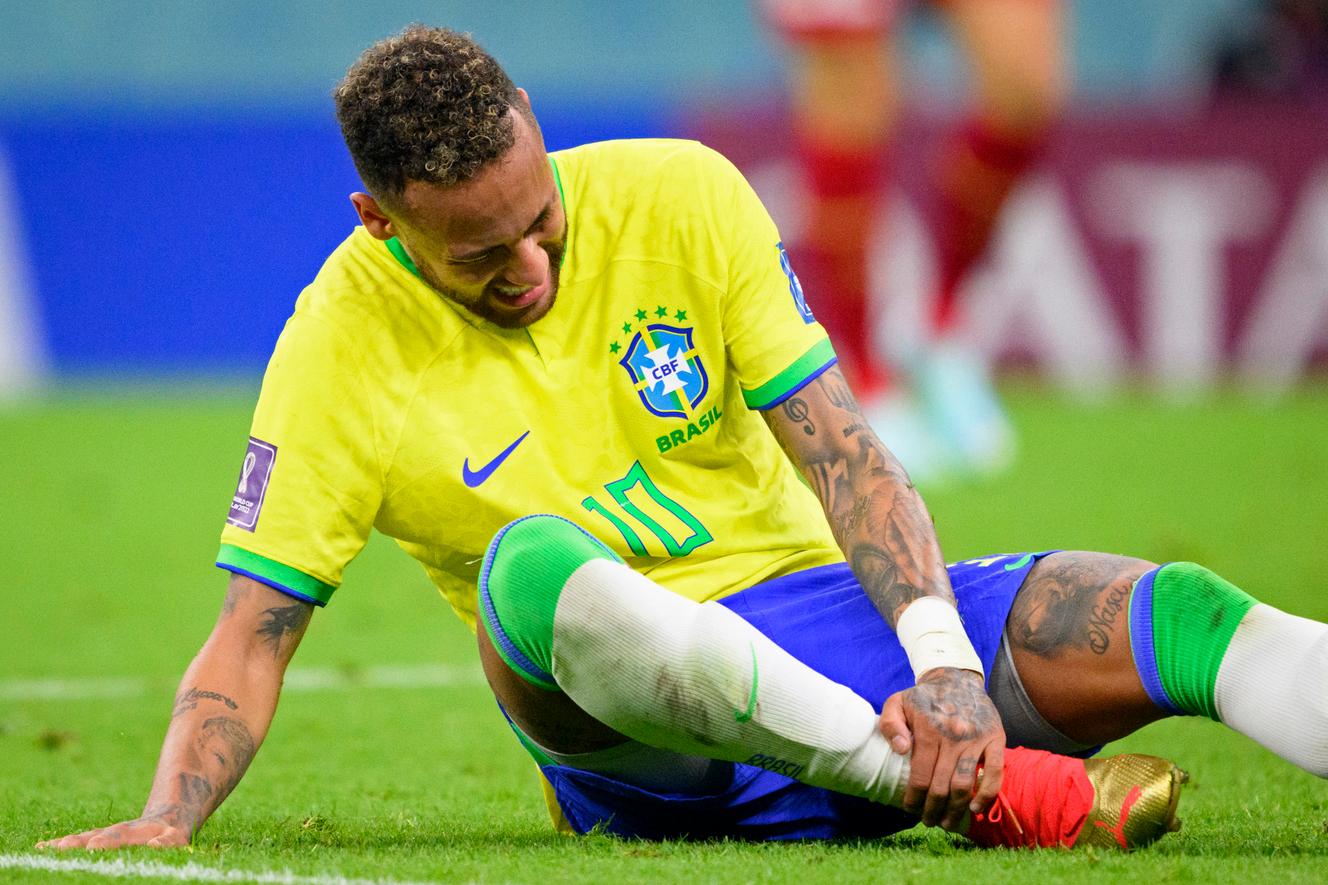 The verdict is in. Neymar, victim of a sprain on Thursday against Serbia (2-0), is affected in the ligament of his right ankle and will be absent on Monday against Switzerland in Brazil's second game in the 2022 World Cup, he announced this Friday, November 25. the Seleção doctor.
Rodrigo Lasmar, doctor of the Brazilian federation (CBF), announced that Neymar suffered from a "lateral ligament injury" ankle, while defender Danilo also suffers a sprain. "We won't have these two players for the next game, but they continue with their treatment with the aim of recovering them in time for the rest of the competition"he said in a video released by the CBF. Brazilian outlet Globo Esporte, for its part, reported that both players risk not playing again in the first round and could be reinstated in a possible round of 16.
Also read:
Article reserved for our subscribers

World Cup 2022: Neymar boxing, Brazil trembles, despite a successful entry into the competition
"We trust"
At the Lusail stadium on Thursday, Neymar limped off the pitch after coming into contact with Nikola Milenkovic. Images of his swollen right malleolus immediately raised fears of the worst in the country of footballdespite the resounding opening victory of the Seleçao.
Doctor Lasmar had confirmed, on Thursday night, that Neymar and Danilo each suffered a sprain, but said he wanted to wait for further tests to decide on the severity of these injuries.
Also read:
Brazil – Serbia: The Seleçao triumphs in its start of the World Cup thanks to Richarlison but is worried about Neymar
Shortly after the press conference after the victory against Serbia, "Ney" left the stadium with a slight limp, without answering the journalists' questions, with bulky headphones on his head, accompanied by a member of the management.
"We are confident, Neymar will play again in this World Cup", launched, for his part, the technician Tite, in a firm tone. Neymar already received a blow to his right ankle in 2019, which forced him to stop playing in the Copa América.
Far from his worries and repeated health problems in the recent past, Neymar, who at 30 is playing his third World Cup, brilliantly approached this competition after a thunderous start to the season in the PSG jersey.
Brazil's next match is scheduled for Monday against Switzerland (5:00 p.m.), before a final first-round match against Cameroon next Friday.
Also read:
Qatar 2022: the "unofficial" record of the Swiss team