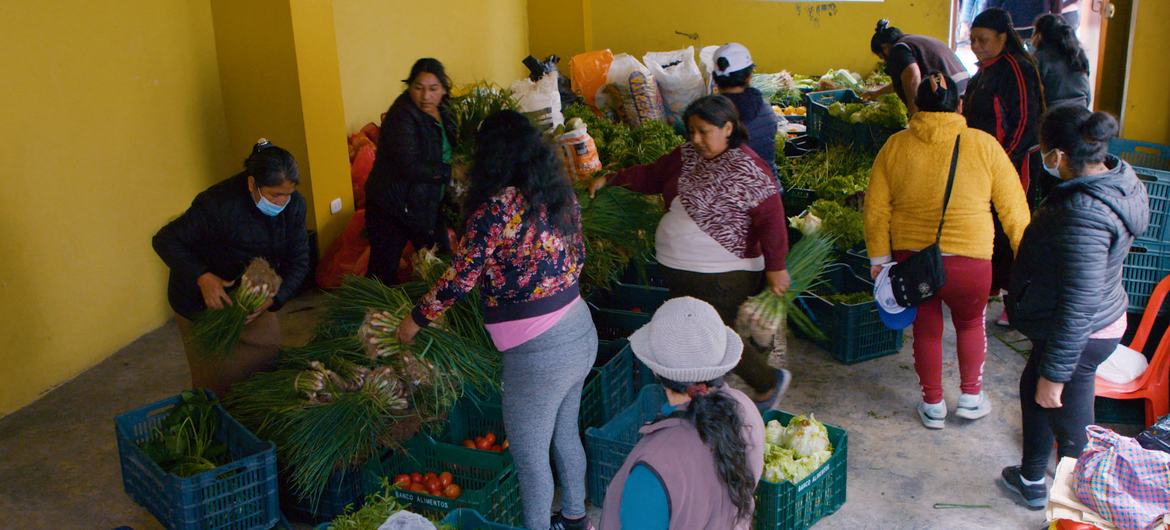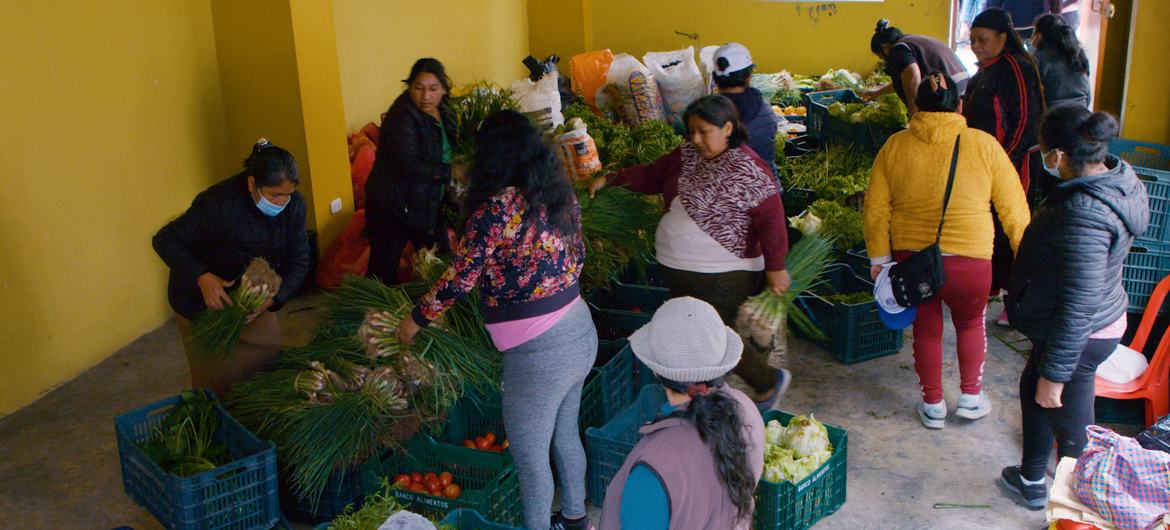 Some 16.6 million people – more than half the population – now find themselves without regular access to adequately safe and nutritious food.
It's a surprising turnaround for Peru, an upper-middle-income country according to the World Bank, which can grow all the food it needs.
According to a 2021 FAO study, 51 percent of the population lives in moderate food insecurity. "20 percent of that group is in acute food insecurity", explained Fernando Castro Verastegui, project coordinator at FAO Peru. "That means people have reduced the quality of their diet or are eating less than they need."
Bad alternative
Poverty is to blame, the agency says. This year's poverty rate is 25 percent, meaning one in four Peruvians does not have enough money to cover their basic food basket.
Most people end only reduce their hunger, but not consuming enough food with all the necessary nutrients, such as protein. In parts of the Peruvian Amazon rainforest – known locally as the "Selva" region – up to 70 percent of the population is anemic.
Recipe for endurance
In the poor and dusty outskirts of Chorrillos, one of Lima's shantytowns overlooking the Pacific Ocean, women bustle behind the stove.
Among them, Jenny Rojas Chumbe, a community activist, president of the "Ayuda Social" (or "social support") soup kitchen.
When COVID-19 hit the country, leaving millions of people home with no income, Jenny took a close look at the urgent needs in her community and started collecting food to set up a soup kitchen.
These "Ollas comunes" – as they are known locally – accept donations from food banks and other organizations and individuals. From 220 meals a day at the peak of the pandemic, he is still serving around 100 meals a day, although many have returned to work.
"The amount of food we provide has dropped to 50 a day, because neighbors are better in terms of purchasing power. But recently it has increased, because the crisis affects many people. If you take vegetables, they are too expensive. A kilogram of potatoes costs more than three Sol ($0.80), a liter of cooking oil, more than 12 Sol ($3.15)," explained Jenny.
Price hike
The soaring price of potatoes had a real – and a strong symbolic impact in Peru: on the shores of Lake Titicaca, potatoes were first cultivated.
As for meat, chicken is the main source of protein in Peru, but only for those who can afford it. In fact, Jenny only cooks chicken for her neighbors, "once, or twice a week, because it would be outside our budget".
Peru's annual inflation rate for 2022 has remained above eight percent in recent months, its highest level in 24 years. Basic commodities such as wheat, rice and cooking oil have more than doubled in price.
Public kitchens are a community response to food problems that have been going on since before COVID, explained Fernando Castro Verastegui. "We have stagnant rates of, for example, malnutrition and anemia. The economic, political and environmental problems we are experiencing tell us that the food situation is under threat. When COVID came, it exploded.
Corona virus effect
Peru has indeed been hit hard by COVID-19. It suffered the world's highest death rate during the pandemic, as more than 0.65 percent of the population died from the virus. In parallel, the lockdown increased unemployment.
Inflation weight
In addition to the post-COVID downturn, inflation, fueled by the war in Ukraine, weighed heavily on recovery prospects. Peru also experienced rising prices, said Castro, as a result of a series of phenomena occurring at the global level, notably increases in fuel prices and supplies, as well as the result of the conflict in Ukraine.
In addition to rising food and energy prices, the FAO points out that government mismanagement, poor eating habits, and overreliance on imported staple foods and fertilizers are additional causes of Peru's food crisis.
The price of imported chemical fertilizers has quadrupled compared to last year, forcing farmers to reduce their use. The concern is that this is likely to impact food production in the coming months and exacerbate Peru's existing vulnerabilities.