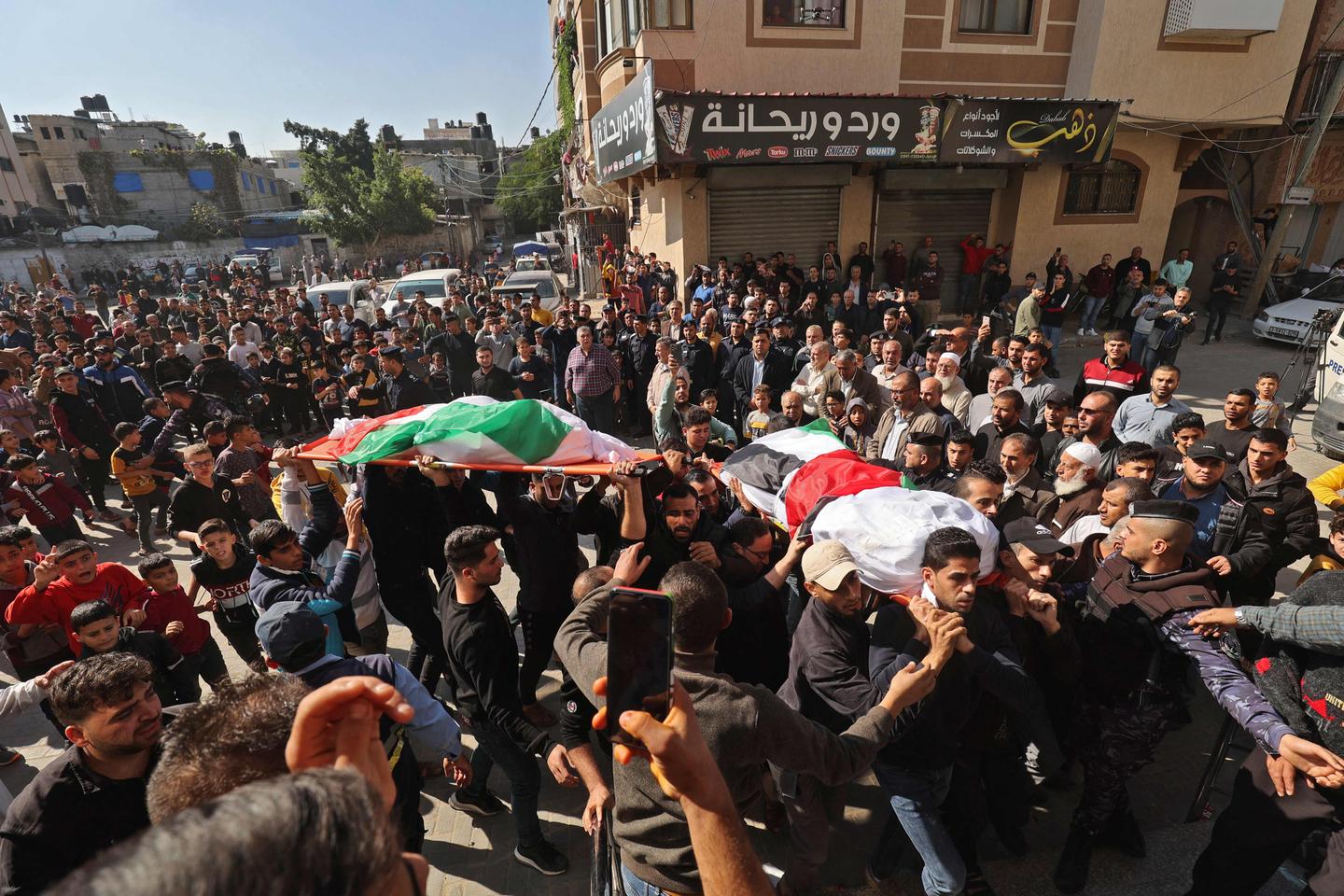 Several thousand Palestinians were present on Friday, November 18, at the funeral of 21 victims of a fire that devastated a building in the north of the Gaza Strip the day before, the circumstances of which have not yet been clarified.
Hamas, the Islamist movement in power in the Palestinian enclave under Israeli blockade, said without further details that the fuel was stored in a three-story building located in the Jabaliya refugee camp. Salah Abu Layla, director of the Jabaliya hospital, said seven children were among the twenty-one victims of the fire that firefighters managed to put out that evening. Fifteen people were injured. Mahmoud Abbas, president of the Palestinian Authority, which has no power in Gaza, announced the day "National Mourning".
Wrapped in Palestinian flags, the remains of 21 people were carried through the crowd into the overcrowded Jabaliya camp. Sinister "reminds the world of the human tragedy that Gaza endured under the blockade" and lack from "fire fighting equipment"Ismail Haniyeh, head of the Hamas political bureau, lamented on Thursday.
The Israeli administration, which has imposed a strict blockade of the Gaza Strip since the arrival of the Islamist movement at the head of the enclave in 2007, authorized the transfer of the wounded to the Erez checkpoint, but we do not know if any exits have taken place. This micro-territory of 365 square kilometers is home to 2.3 million people. There are frequent power outages, which forces one to resort to more dangerous means, including for lighting or cooking.