The President of Russia said that Russia will go to the end in Ukraine. Paris and Berlin reaffirm their "unwavering" support for Ukraine.
SourceAFP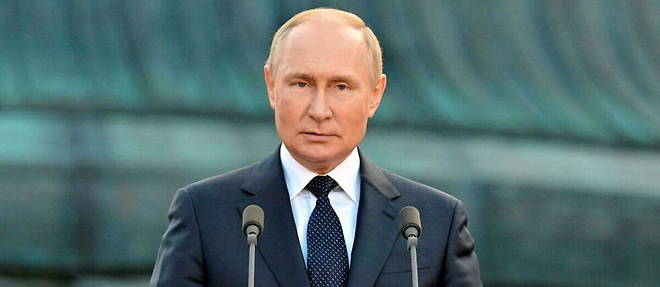 IT HASDuring a Kremlin-sponsored meeting with mothers of Russian soldiers and conscripts, which was broadcast on public television, Vladimir Putin assured that Russia would "achieve its goals in Ukraine." The head of state attacked "enemies in the information field" who, according to him, seek to "devalue, discredit" the Russian offensive in Ukraine. "We must achieve our goals, and we will achieve them," Vladimir Putin said.
"The most important thing is that we feel […] that we are defending a good deed," he continued to the orphaned mothers. He has previously warned against believing the "lies" being broadcast on TV and the Internet about the Russian offensive in Ukraine, as the number of military failures and therefore losses for Moscow has increased in recent months.
READ ALSOIn Moscow in the minds of Russians
Nearly half of Kyivans were still without power on Friday due to wintry temperatures, two days after Russian strikes hit critical infrastructure yet again. This strategy by Moscow to bomb energy targets, implemented since October amid military setbacks, is part of the "war crimes" for Ukraine's Western allies and has been described by Ukrainian President Volodymyr Zelensky as a "crime against humanity."
Paris and Berlin reaffirm their support
At the same time, in Berlin, Elisabeth Born confirmed that France and Germany "will support Ukraine until the end of this conflict." "From the first day of this brutal war, our two countries have provided unwavering support to Ukraine. […] We, the Chancellor, fully agree: we will continue to do this, we will support Ukraine until the end of this conflict," the Prime Minister said during a joint press conference with Olaf Scholz.
READ ALSOUkraine: Run or die in the Bakhmut region in the face of Russian offensive
The German chancellor, for his part, reasoned that "the Russian policy of terror with the use of bombs against civilian infrastructure in Ukraine must be ended." "Russia must immediately end this war and withdraw its troops," he added, pointing out that Germany and France were working to help Ukraine "rebuild its energy infrastructure," which had been partially destroyed.