The president had announced that he would go to Qatar if the Blues went up, at least, in the semifinals or in the final. A controversial ad.
SourceAFP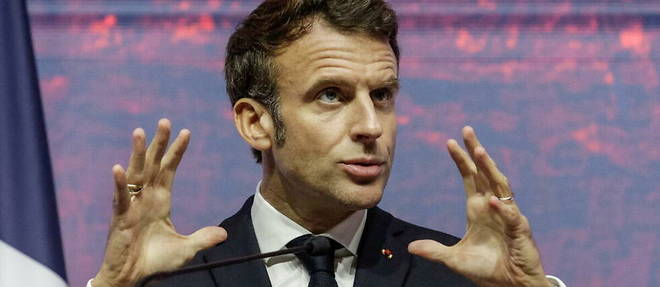 LThe French president, Emmanuel Macron, considered this Thursday, November 17, that sport should not be "politicized" while the FIFA World Cup in Qatar continues to be debated a few days after its start due to its climatic cost and criticism of the situation. of human rights in that country. "I think we should not politicize the sport. These questions, you have to ask yourself when you attribute the event, "he said in Bangkok, the announcement of his arrival in Qatar if the French team reaches the semifinals or the final also makes waves.
The first soccer World Cup organized in the Arab world, which begins on Sunday, generates several controversies, both about the living conditions of local workers, the impact on the environment of air-conditioned stadiums and the location of the women and LGBTQ+ minorities. These criticisms led some fans, especially from Western Europe, to boycott the competition.
READ ALSOYes, there are reasons to be excited about the World Cup in Qatar
Emmanuel Macron insisted that "it was a very bad idea to politicize sport" by recalling that Paris was going to host the 2024 Olympic Games. He had traveled to Russia in 2018 to attend the World Cup final won by the Blues against Croatia .
The French team, which arrived in Doha on Wednesday, remains cautious in its position on human rights. In particular, the players renounced an initiative common to several European teams, who want their captains to wear an armband with colored stripes during the competition, in support of the fight against discrimination. FIFA has not yet given the green light to this operation, while homosexuality is criminalized in the emirate of gas. You have to "show respect" to the organizing country, justified the captain of Blues Hugo Lloris.
READ ALSOWorld Cup in Qatar: the French before Macron's visit